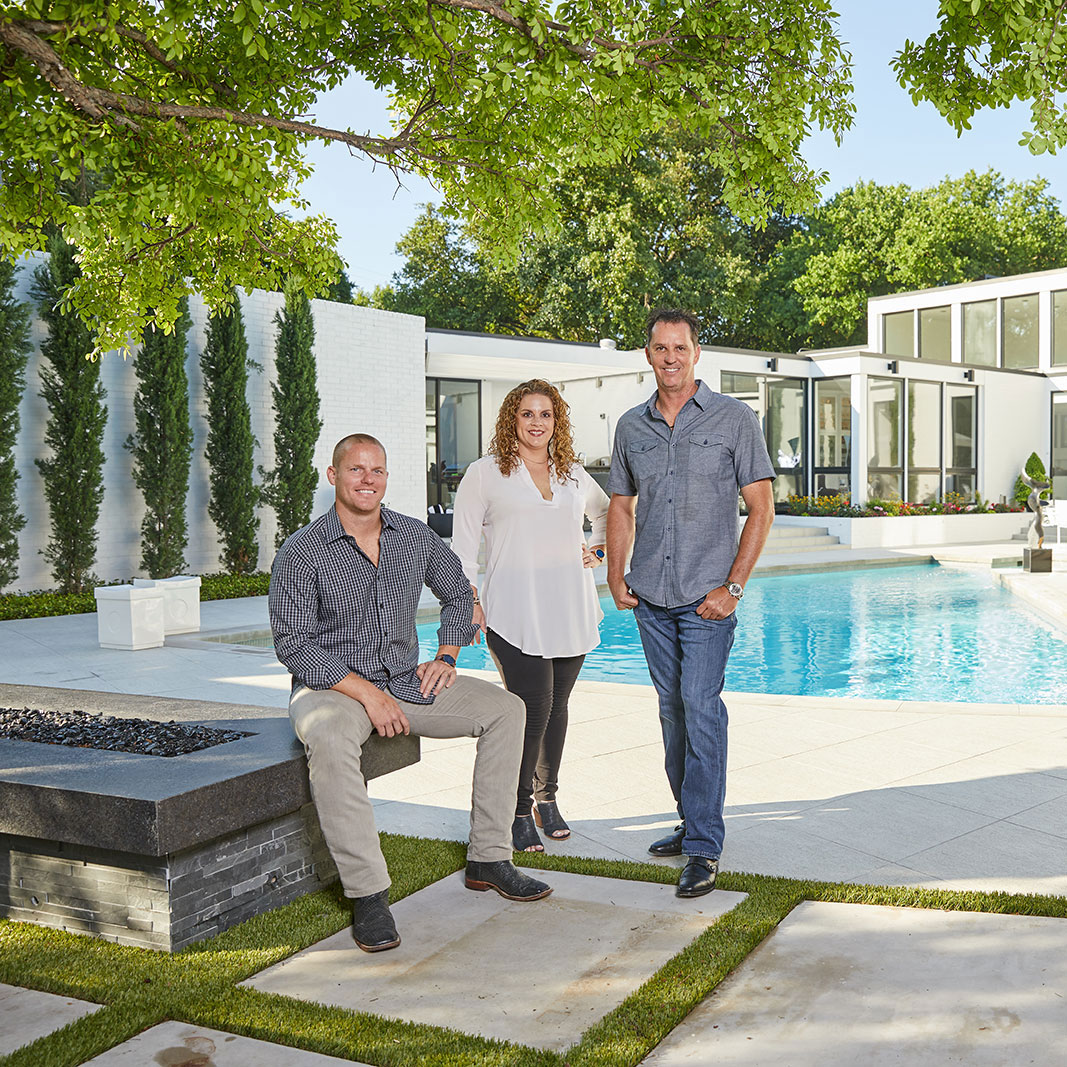 Serving Customers with a Hands-on Approach
John Caldwell & Taylor Christopher partnered in 2007 with a desire to have an intimate, "hands-on" approach to serving customers in the Fort Worth, TX swimming pool industry. Our team focuses on communication skills and supreme attention to detail, which has resulted in beautiful swimming pools and countless backyard escapes for our clients.
Call us today at (817) 237-7665 to talk to our team about our swimming pool installation in Fort Worth, TX and other outdoor living spaces!
The Right Pool Installation Team
John started in his father's pool business at a very young age and went on to start his own pool servicing company when he was 17. He has spent the last 20 years in the swimming pool service, construction, and remodeling business, gaining additional experience owning an irrigation and drainage company. John values being and man of his word and is always looking for ways to improve and build long-lasting products.
Taylor attended Stephen F. Austin State University & University of North Texas and began working with John at All About Pools & Irrigation in 2002. After working with John for five years, it seemed a natural fit to partner with him by starting J. Caldwell Custom Pools in 2007. Taylor is head of sales and has designed hundreds of stunning beautiful spas and outdoor kitchens. She has a natural ability to take homeowners' ideas and turn them into gorgeous backyard escapes that are functional and fun!
If you're looking for the best in swimming pool and outdoor space design in Fort Worth, TX, J. Caldwell Custom Pools will deliver the best results at amazing prices. Our team is committed to making your pool and outdoor space look incredible and last for years.
Call us today at (817) 237-7665 to hear more about our pool services and to make the next available appointment with one of our expert pool technicians about a pool installation in Fort Worth, TX today!