Stylish Pool Builder in Paradise, TX
The Local Pool & Outdoor Living Space Experts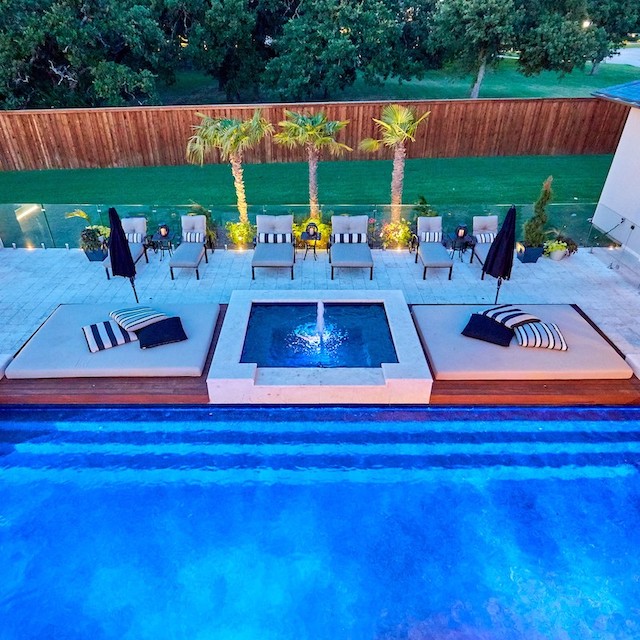 Make your pool and outdoor space dreams become a reality in Paradise, TX with the expert custom pool builder team at J. Caldwell Custom Pools. We specialize in elite pool builds for infinity pools, freeform pools, straight line pools and several other styles. We focus on a dream you have for your pool and yard. We create quality backyard kitchens, decks, fire features, waterfalls, and spas.
Dial (817) 237-7665 today to make the next available consultation appointment to discuss your pool and outdoor living space project!
A Superior Custom Pool Builder
Locating the best team with the right training is vital when building a pool or outdoor kitchen.
Find a custom pool builder team with an established track record of success to guarantee the highest return on your investment. Ensure that your pool looks amazing and performs at a high level for years with a company that's committed to results. [Company] sources the best and latest pool equipment and materials on each of our projects. You can rely on us for the best prices on your pool and outdoor living space because we leverage an extensive network of suppliers and vendors.
What sets us apart is our capability to deliver for all clients. We've been in the pool business for years, and we realize what local resients in Paradise, TX want.
We aim to surpass your expectations on every project. When you contact J. Caldwell Custom Pools, we send an expert pool designer to your home to speak to you about your vision and your goals for your property. Then, we get started on a custom design specific to your property that will make your pool and yard the ideal gathering place for your friends and family.
Contact us today at (817) 237-7665 to find the next available consultation and get the process moving! The whole team is standing by to answer your questions and get going as soon as possible. In no time you'll be relaxing in a pool of your dreams!