Specialty Pool Contractor in Arlington, TX
The Local Outdoor Living Space & Pool Experts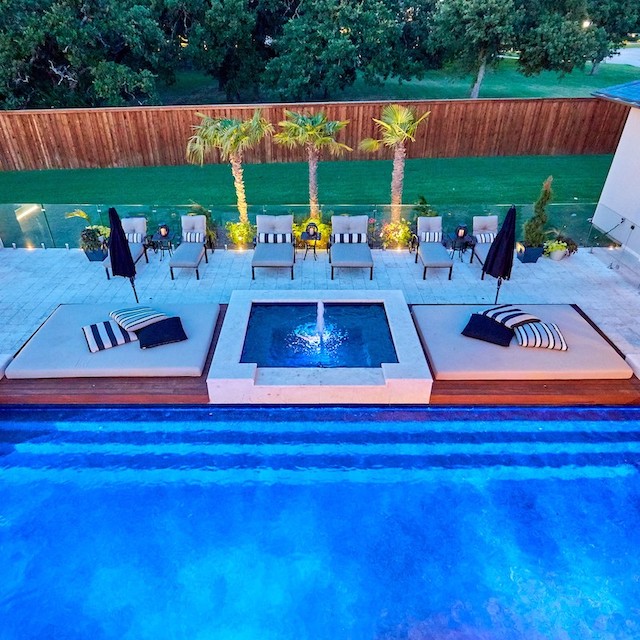 J. Caldwell Custom Pools is a family full of passionate custom pool builder professionals who partner with homeowners in Arlington, TX to make their pool and outdoor space dreams come true. We possess a great amount of experience installing and maintaining elite pools with plans for straight line pools, freeform pools, infinity pools and more. We focus on a vision you have for your pool and backyard. Our technicians build outdoor kitchens, patios, fire features, waterfalls, and spas.
Contact us today at (817) 237-7665 to schedule an appointment for a consultation or to ask questions concerning any of our services!
A Superior Custom Pool Builder
Building the highest-quality pool or outdoor kitchen requires experience and the right tools and resources.
Locate a custom pool builder team with an established track record of success to guarantee the best return on your investment. Pools, when done correctly, will look incredible and perform at a high level for years. [Company] sources the best and latest pool equipment and materials on each of our projects. We've also built an impressive list of vendors and partners to make sure you get the best prices on every component.
Our ability to execute on every project with quality is what sets us apart. We've spent years in the local pool and yard living spaces business, and we know what residents in Arlington, TX expect.
We are trying to surpass your expectations on every build we're involved with. When you call, we'll dispatch an expert pool designer to your property to look at the yard and speak to you about your goals or what you envision for the home. Then, we get moving on creating a custom design that will create the pool and backyard that will be the perfect gathering place for friends and family.
To hear more about why so many local clients choose J. Caldwell Custom Pools, call (817) 237-7665 today! We're ready to answer any questions you have about the process and get things started. In no time you'll start swimming in the pool of your dreams!