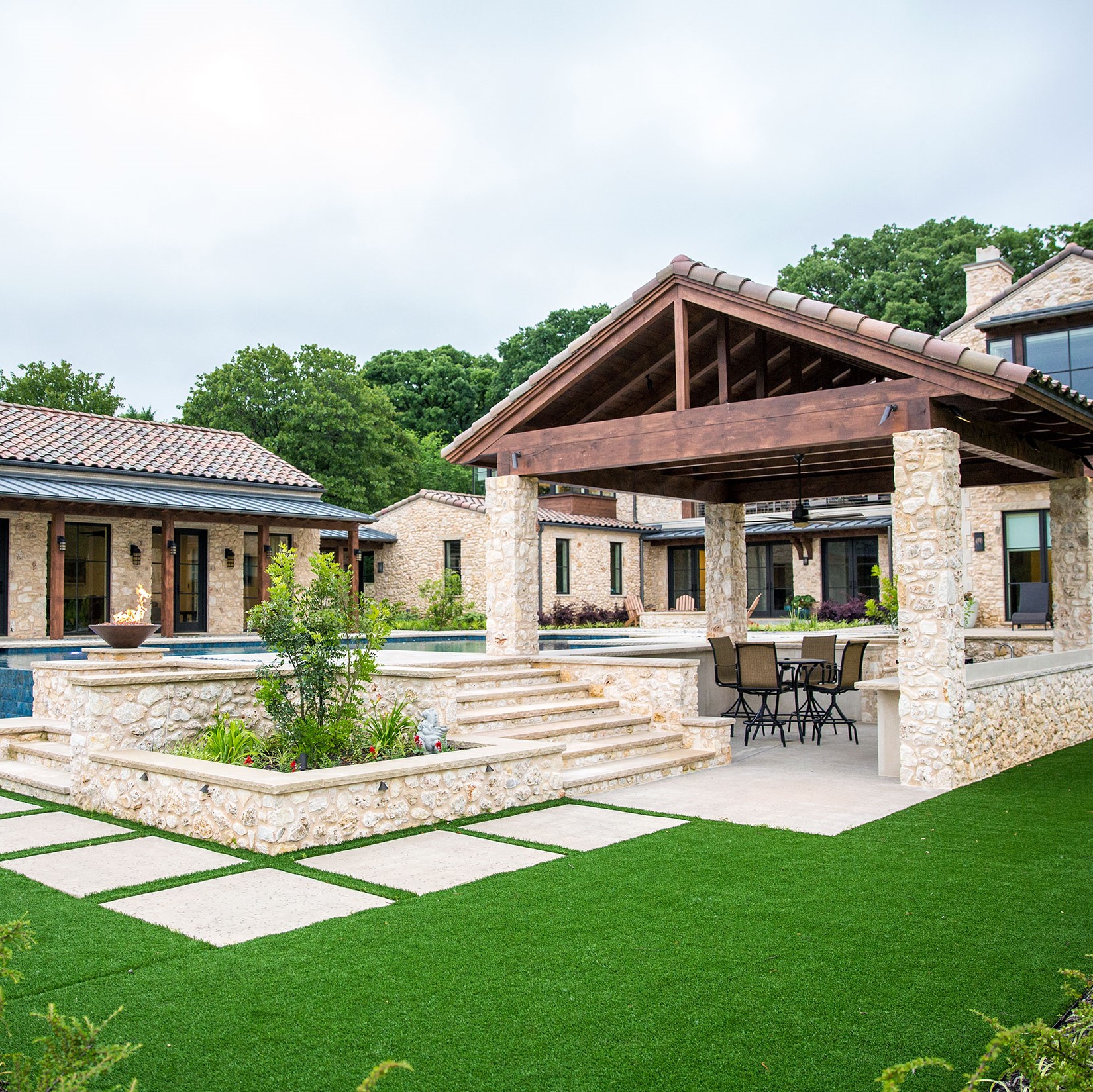 Create an Outdoor Oasis
We can transform your outdoor space into an incredible, relaxing oasis. The team at J. Caldwell Custom Pools is ready to partner with you to design and install a luxury destination in your yard. J. Caldwell Custom Pools is the preferred local pool and outdoor design company in the area. Every day, we help homeowners develop and install relaxing, premium outdoor spaces perfect for individual relaxation or spending time with family and guests. Sip that glass of wine in front of your brand new outdoor fire pit as you stare at a peaceful water feature. Grill some steaks on your outdoor grill with friends or create the perfect gathering spot for friends as you gather around the pool. We have a range of different outdoor living design options for Fort Worth, TX properties, all at terrific prices!
Call (817) 237-7665 now to hear more about our pool builder services or to schedule the next available appointment.
Expert Outdoor Living Design Options
We offer the best and latest in outdoor living design at a great value. We'll make your dream a reality with our experienced team. Whether you're considering a new project or want to upgrade your current outdoor space, we can find the right solution for you. Here are some of the outdoor spaces we design and install.
Outdoor Fireplaces – Outdoor fireplaces are amazing, especially in this area where the weather suits outdoor living. You can get months of use out of an outdoor fireplace, and we have a variety of natural gas, propane, and wood designs. Depending on what type of look you want, we can install brick, stone, or manufactured stone fireplaces that will look great and last for years.
Patios – Patios are the perfect beginning to any outdoor living design space. We use the latest in patio technology cabana design to ensure your space looks great and stays that way. Contact us to learn more about our materials and installation process.
Outdoor Kitchens – Grilling and preparing meals is a wonderful experience, especially if you have a pool or entertain guests regularly. Instead of having to run in and out of the house, you can do your meal prep right next to your friends and family and you relax outside.
To find out more about our outdoor living design in Fort Worth, TX, call (817) 237-7665 today! We'll help you schedule the next available appointment to have someone come take a look and talk to you about different design solutions.