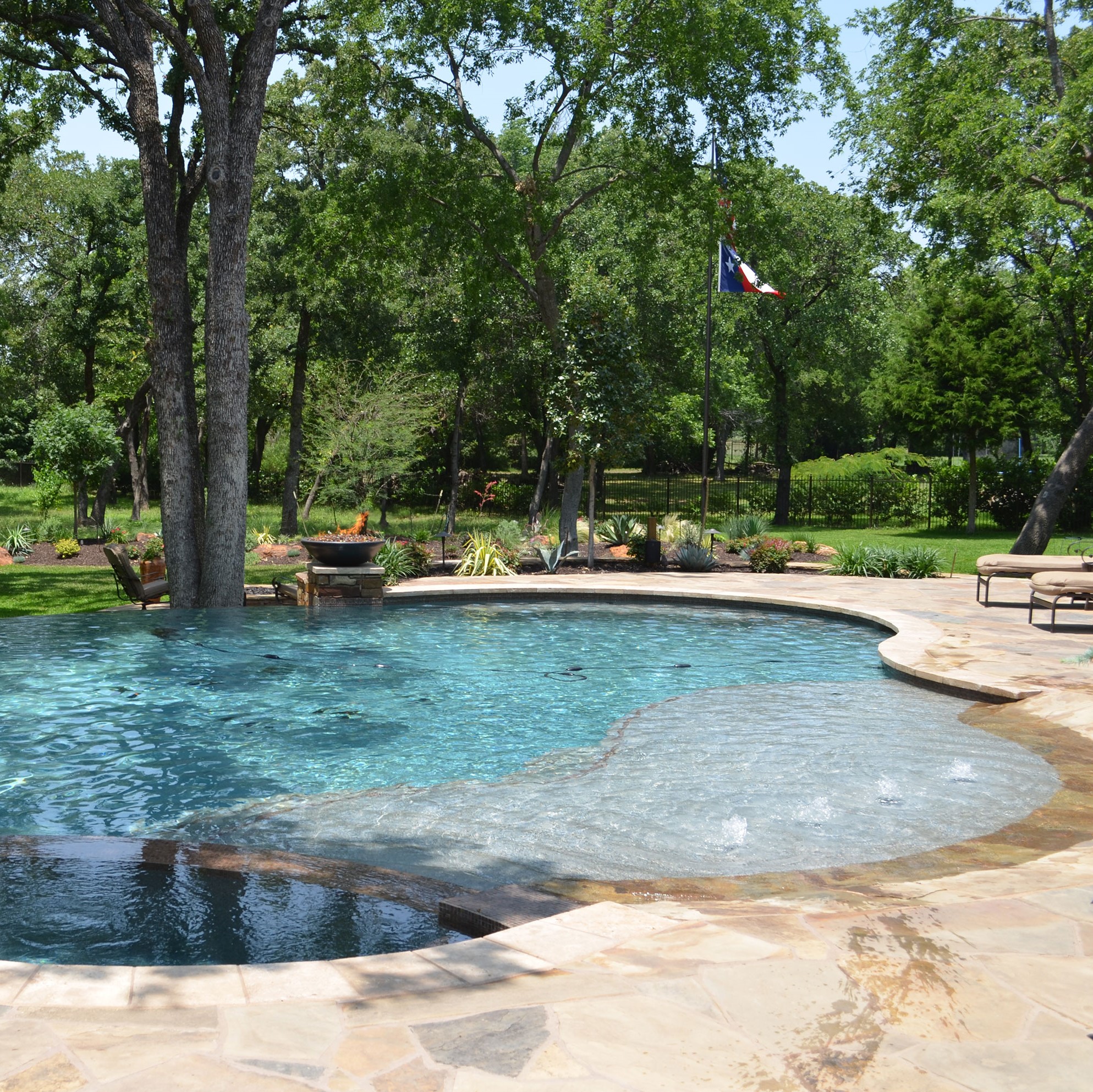 Creating Premium Pool Solutions
If you're looking for a custom pool builder or want to renovate your existing pool, you can count on J. Caldwell Custom Pools! We're a leader in pool installation, renovation, and outdoor space design across the greater Fort Worth, TX area. We service the entire Dallas Fort Worth area and also even do pools as far as Abilene and Lubbock! We offer clients amazing custom pools, patios, spas, outdoor kitchens, and more from our experienced team. For years, we've been the preferred pool and backyards space experts for homes in our community. We can take your dreams and use them to create an incredible custom design that looks amazing and performs well for years. Building premium pools and backyard design are our passions, and we're excited to work with you on your project!
Call us today at (817) 237-7665 to schedule an appointment for a consultation with a pool builder in Fort Worth, TX or to ask questions about any of our services!
The Quality Custom Pool Builder
At J. Caldwell Custom Pools, we put the time and resources into being the best custom pool builder around. Our team is trained on the latest in the pool and outdoor space design and technology. We deliver amazing equipment, design plans, high-quality materials, and other superior solutions all at great prices.
With J. Caldwell Custom Pools, you're working with a local business that started here and continues to focus on our community. You get the high level of customer service and attention to detail you'd expect from a local expert in Fort Worth, TX. See how we may be able to be of service to you no matter where you reside. We work closely with our clients to make sure the work we do is in line with your vision for your property. We want you to love the results! Everything we do is backed by our 100% satisfaction guarantee, and we're confident you'll be enjoying your pool or outdoor kitchen for years to come.
Make an appointment for a custom pool builder consultation in Fort Worth, TX today by calling (817) 237-7665 now! Our team is standing by to make your pool and outdoor living space dreams come true!